Air Conditioning Service, AC Service & Air Conditioner Service & MaintenanceThornton, CO, Northglenn, CO, Brighton, CO, Broomfield, CO, Westminster, CO, Federal Heights, CO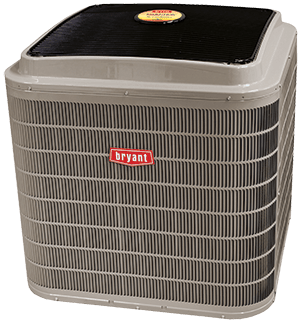 All Climate Systems provides seasonal maintenance of all makes and models of air conditioners, regardless of age or where the equipment was purchased.  With meticulous cleaning, tuning, and troubleshooting, we prepare your cooling system for the summer workload and ensure uninterrupted comfort.  Every major manufacturer recommends professional upkeep, and most often, it is a requirement of warranty coverage.  When you leave such an important task in our capable hands, the specialists from All Climate Systems take the opportunity restore all components to proper working order.  We make sure that every step of your service is pleasant, rewarding, and worthwhile.  With flexible appointment times, punctual arrival and tidy job-sites, we combine our skilled workmanship with a level of professionalism that makes it easy and convenient to protect the value of your investment.  For superior comfort solutions across Thronton, CO & Surrounding Areas, call All Climate Systems at 303-280-6222 and take advantage of our commitment to excellence.
Enjoy the benefits of regular A/C service!Air Conditioning Service & Maintenance in Thornton, CO, Northglenn, CO, Westminster, CO, Broomfield, CO, Federal Heights, CO, Brighton, CO
By maintaining exceptional standards of customer service, business management, and technical expertise, All Climate Systems is distinguished as a Bryant Dealer.  Our fully licensed and insured technicians receive regular factory training and updates, staying ahead of industry advances.  We implement proven procedures and rely on genuine manufacturer's replacement parts to restore your equipment to optimum condition.
For air conditioning service in Thornton, CO, call All Climate Systems!
Through conscientious and timely service, we deliver ongoing rewards, such as fewer repairs, peak energy efficiency, safe operation, minimized sound levels, greater reliability, extended service life, cleaner air quality, and maximum comfort.  We keep your costs low, and comfort ideal throughout those long summers across Thornton, CO, Northglenn, CO, Westminster, CO, Broomfield, CO, Federal Heights, CO, Brighton, CO.  Family owned, we are always happy for the opportunity to protect the long-term satisfaction of our customers.  Giving you control over your environment.
HVAC Service, Air Conditioning Service, AC Service, A/C Maintenance, Air Conditioner Service, Heating and Cooling Company in Thornton, CO, Northglenn, CO, Westminster, CO, Broomfield, CO, Federal Heights, CO, Brighton, CO
Federal Heights, CO's Best HVAC Contractor! Air Conditioning Maintenance, AC Service, Air Conditioner Service, HVAC Companies also serving: Thornton CO, Northglenn CO, Westminster CO & Broomfield CO
AC Service • Air Conditioner Service & Maintenance • Air Conditioning Service