Air Conditioner Repair, Air Conditioning Repair & AC RepairThornton, CO, Westminster, CO, Federal Heights, CO, Broomfield, CO, Northglenn, CO, Brighton, CO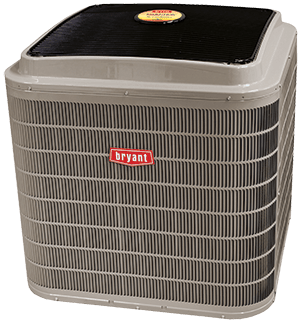 Your summer comfort is too important to sacrifice to a malfunctioning air conditioner.  When you are confronted with a problem, call on All Climate Systems for reliable service.  We not only bring you the skilled workmanship that optimizes the performance of your cooling equipment, we handle every step of service with unwavering professionalism.  Contact us at 303-280-6222, and you'll always speak to a courteous and knowledgeable member of our staff, who will provide a prompt appointment that fits with your busy schedule.  Our technicians arrive on time, dressed professionally, and take great care to maintain organized and damage-free job sites.  We keep you informed, offer cost-effective recommendations, and always prioritize the value of your investment.  Family owned, All Climate Systems brings lasting solutions to home and business owners across Thronton, CO & Surrounding Areas.
Reliable Air Conditioner RepairAir Conditioning Repair in Thornton, CO, Northglenn, CO, Westminster, CO, Broomfield, CO, Federal Heights, CO, Brighton, CO
All Climate Systems is well-versed in all makes and models, and by taking the opportunity to troubleshoot your cooling system as a whole, we ensure efficient, sustainable, and superior operation.  As a Bryant Dealer, our team is extensively qualified to handle any type of challenge.  Our fully licensed and insured technicians receive regular training updates, are equipped with state-of-the-art diagnostics, and have access to a full range of quality replacement parts.
Call All Climate Systems for air conditioning repair service you can always trust in Thornton, CO!
The majority of repairs are completed on the spot.  We do not, however, feel a job is complete unless you are totally satisfied.  By delivering air conditioner repairs that stand up to those long hot summers across Thornton, CO, Northglenn, CO, Westminster, CO, Broomfield, CO, Federal Heights, CO, Brighton, CO, we ensure your uninterrupted comfort.  Giving you control over your environment.
HVAC Repair, Air Conditioning Repair, AC Repair, Air Conditioner Repair Service, Heating and Cooling Contractor in Thornton, CO, Northglenn, CO, Westminster, CO, Broomfield, CO, Federal Heights, CO, Brighton, CO
Broomfield, CO's Leading HVAC Company! Air Conditioning Repair Service, AC Repair, Air Conditioner Repair, HVAC Companies also serving: Thornton CO, Northglenn CO, Westminster CO & Federal Heights CO
AC Repair • Air Conditioning Repair • Air Conditioner Repair