Air Conditioning Installation, Air Conditioner Installation & AC Installation & Replacement

Thornton, CO, Westminster, CO, Federal Heights, CO, Brighton, CO, Northglenn, CO & Broomfield, CO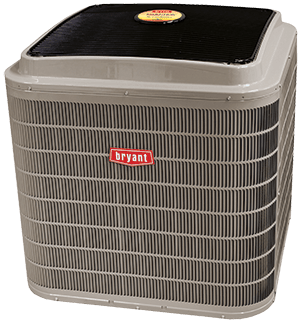 Giving you control over your indoor environment, All Climate Systems Heating and Cooling specializes in state-of-the-art thermostats and innovative cooling systems that elevate your summer comfort to a higher level.  We allow total customization that goes far beyond simple temperature control.  Adjust humidity levels, fan speed, ventilation, and air quality to your ideal.  Set up zones within your home to the only condition occupied spaces, and your system will remember how each family member prefers their comfort.  Take advantage of five stages of variable-speed operation for longer, lower stage cycles, and optimum energy savings at all times.  Not only will these sophisticated air conditioners work to pay for themselves, you can manage every aspect from your smartphone, tablet, or computer.  Call All Climate Systems Heating and Cooling at 303-280-6222 and the possibilities are nearly limitless.  We deliver the keys to superior comfort, control, and cost savings to homeowners across Thronton, CO & Surrounding Areas.
A/C Repair Westminster, CO | Air Conditioning Installation Brighton, CO | A/C Service Northglenn, CO
All Climate Systems Heating and Cooling qualifies as a Bryant Dealer by meeting strict requirements for ethical business practices and technical know-how.  Our licensed technicians are factory trained, participate in regular updates, and remain current with evolving HVAC design and engineering.  By adhering to rigid installation procedures and higher standards of quality, we ensure you get the very best out of your investment.  Whether you're installing for the first time or updating equipment, we match the current needs of your home to the properly sized system and features that perfectly suit.
Let All Climate Systems Heating and Cooling handle all your air conditioning installation needs and enjoy perfect comfort in Thornton, CO!
We don't make you wait to start enjoying enhanced comfort but complete every stage of the process promptly and in an organized fashion.  Family owned, Energy Star Certified, and EPA Refrigerant certified, All Climate Systems Heating and Cooling maintains an A+ rating with the Better Business Bureau through our dedication to customer satisfaction across Thornton, CO, Northglenn, CO, Westminster, CO, Broomfield, CO, Federal Heights, CO, Brighton, CO.
Air Conditioners
189BNV  "Bryant Evolution Series – Variable-Speed Air Conditioner – 5 Stage – up to 19 SEER"

187B   "Bryant Evolution Series – Variable-Speed Air Conditioner – 2 Stage – up to 17 SEER"

186B "Bryant Evolution Series – Single Stage Air Conditioner – up to 16 SEER" 

126B  "Bryant Preferred Series – Single Stage Air Conditioner – up to 16 SEER"

113A  "Bryant Legacy Series – Single Stage Air Conditioner – 13 SEER"
HVAC Company, Air Conditioning Installation, Air Conditioner Installation, A/C Replacement, AC Installation, Heating and Cooling Contractor in Thornton, CO, Northglenn, CO, Westminster, CO, Broomfield, CO, Federal Heights, CO, Brighton, CO
Thornton CO's Best HVAC Company! Air Conditioner Replacement, AC Installation, Air Conditioning Installation HVAC Companies also serving: Northglenn CO, Westminster CO, Broomfield CO & Federal Heights CO
A/C Service

∴

Air Conditioning Service

∴

Air Conditioning Repair

∴

Air Conditioner Repair

∴

Air Conditioner Service ∴ Broomfield, CO ∴ Northglenn, CO ∴ Federal Heights, CO